Shunyou Go Shirai
Akiho # 11-2013
HD-A
Born 2011 in Japan
Breeder; Yukiko Shirai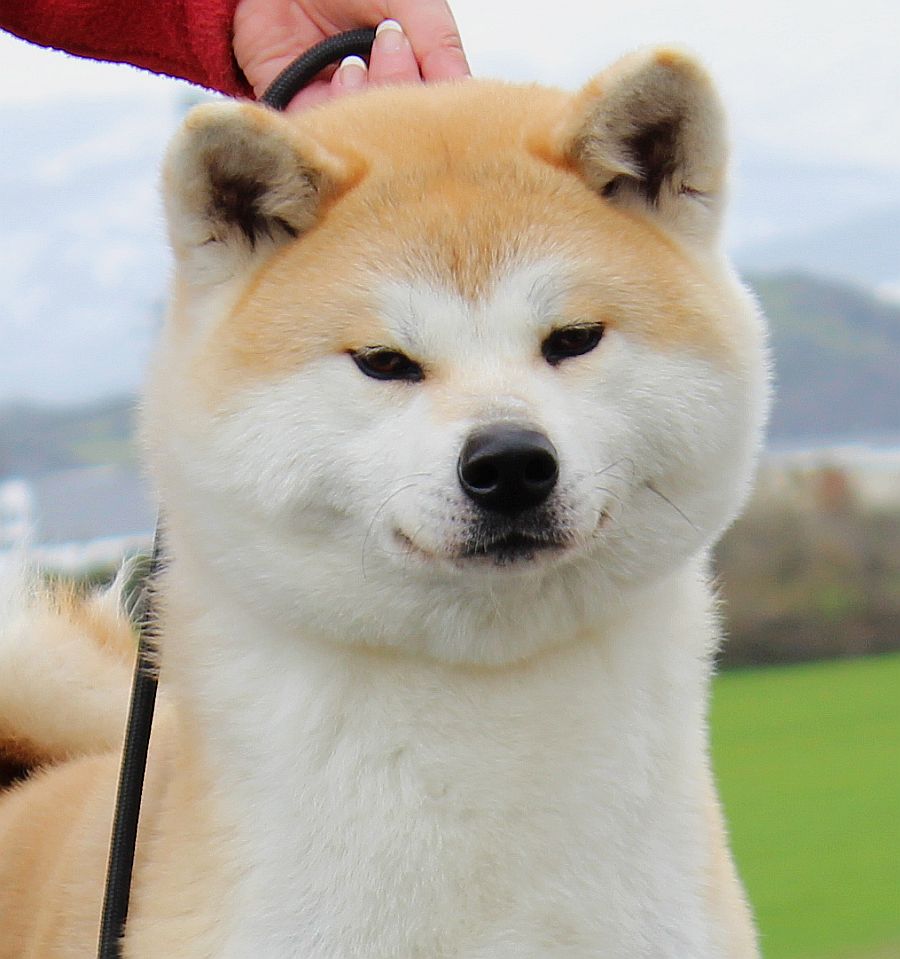 HD-A
Shunyou Go Shirai
Our second female - we just purchased- WOW!!
Shunyou was bred and born in Japan by the great Kennel Yukiko Shirai.
Discovered by Silvia Exposito of Shun`You Kensha who purchased her and another litter Sister (Sachi) .
Shunyou moved to Spain and grew up to become an exceptional Lady.(she looked pretty awesome in her puppy picture on akitapedigree.com)
We are impressed with the Structure, amazing headpiece, eyes, plus a fantastic pedigree.
This is a top quality Bitch that does not come around to often on the market at barely 2 years of age.
My trust in Silvia`s eye as a breeder is undeniable.
I was hoping we could get one of these two Shirai Ladies.
Shunyou is already HD-A and had a beautifull litter in 2012 in Spain and is a proven producer I am told as many of her puppies are already around the Globe.
The best news is that she will be bred at -Shun`You Kensha- before we import her to one of my Favorite Males
*******HIDEMARU GO SHUN`YOU KENSHA******
Puppies planned for July 2013
All Akiho---out of coat in this picture---more photos and videos to come.
Shunyou---------a Classy Elegant Lady so very Feminine--
Thank you Silvia!---Canada needs great Akitas!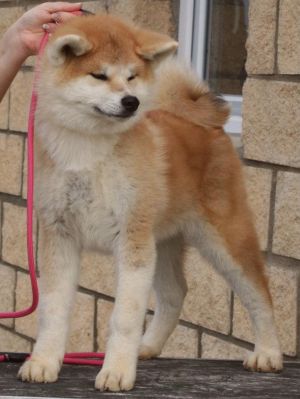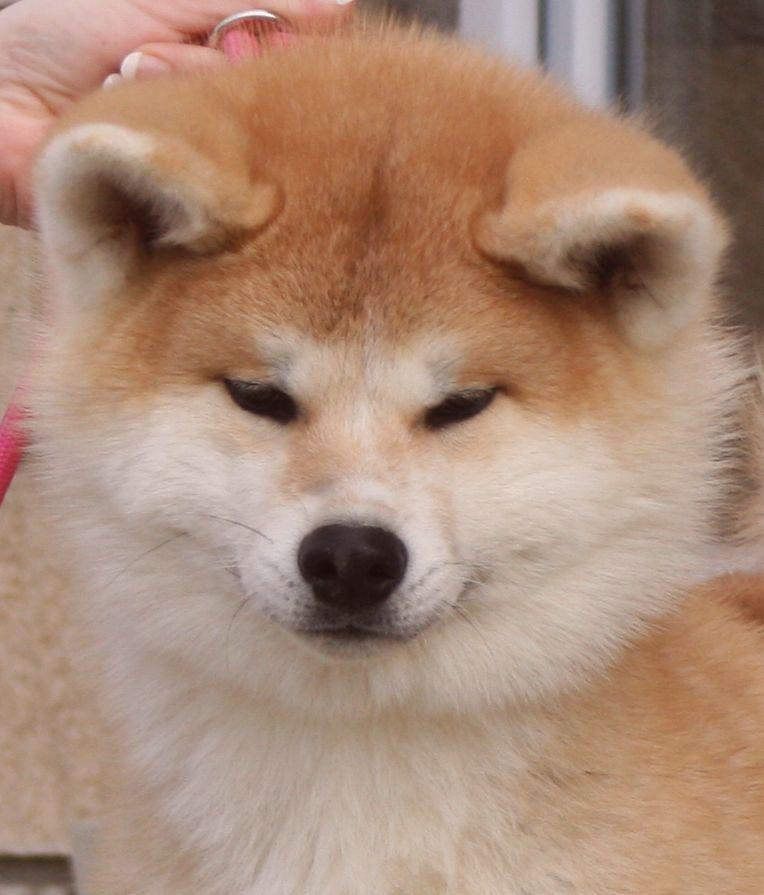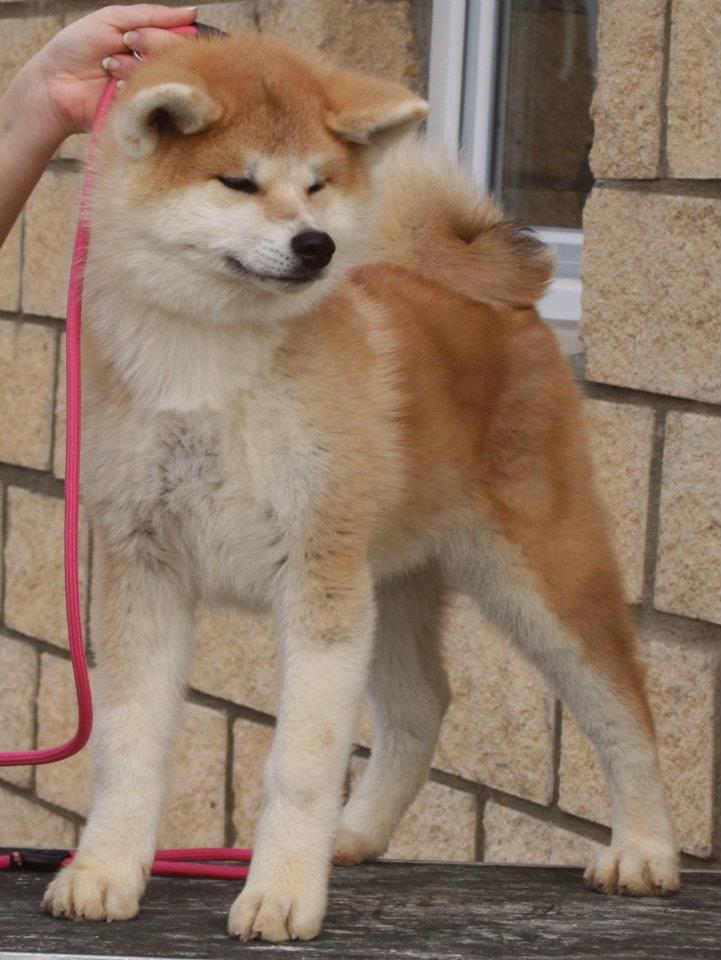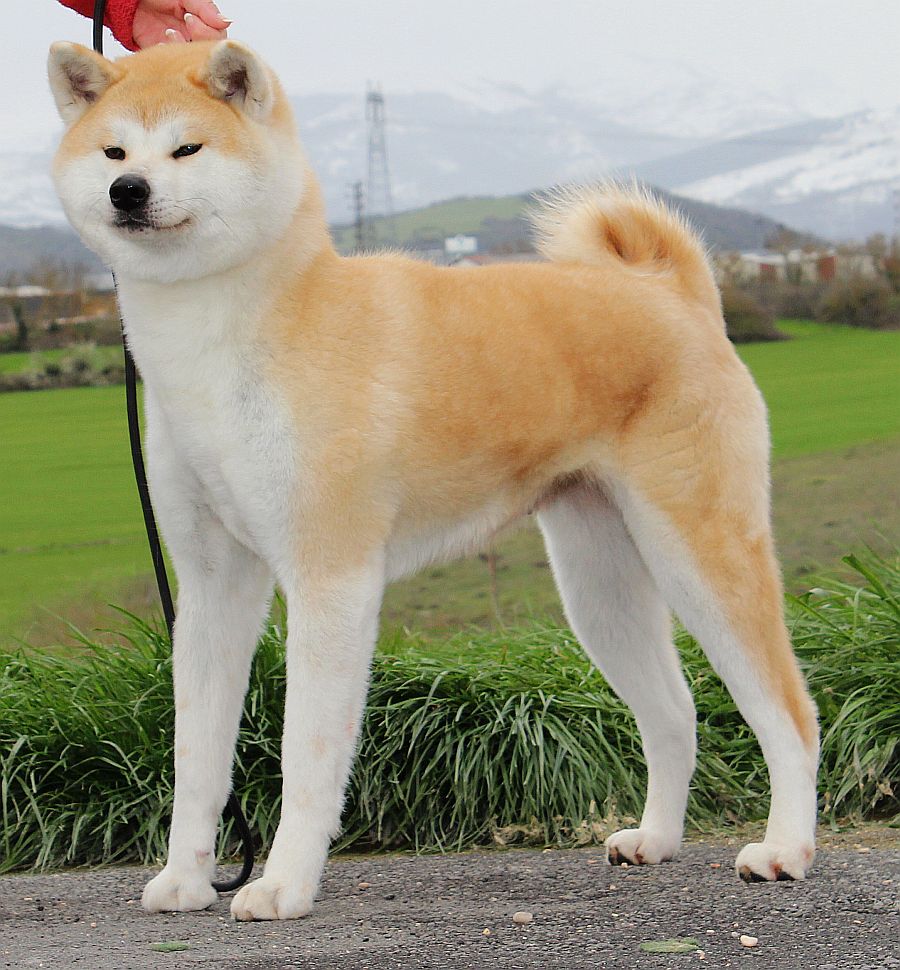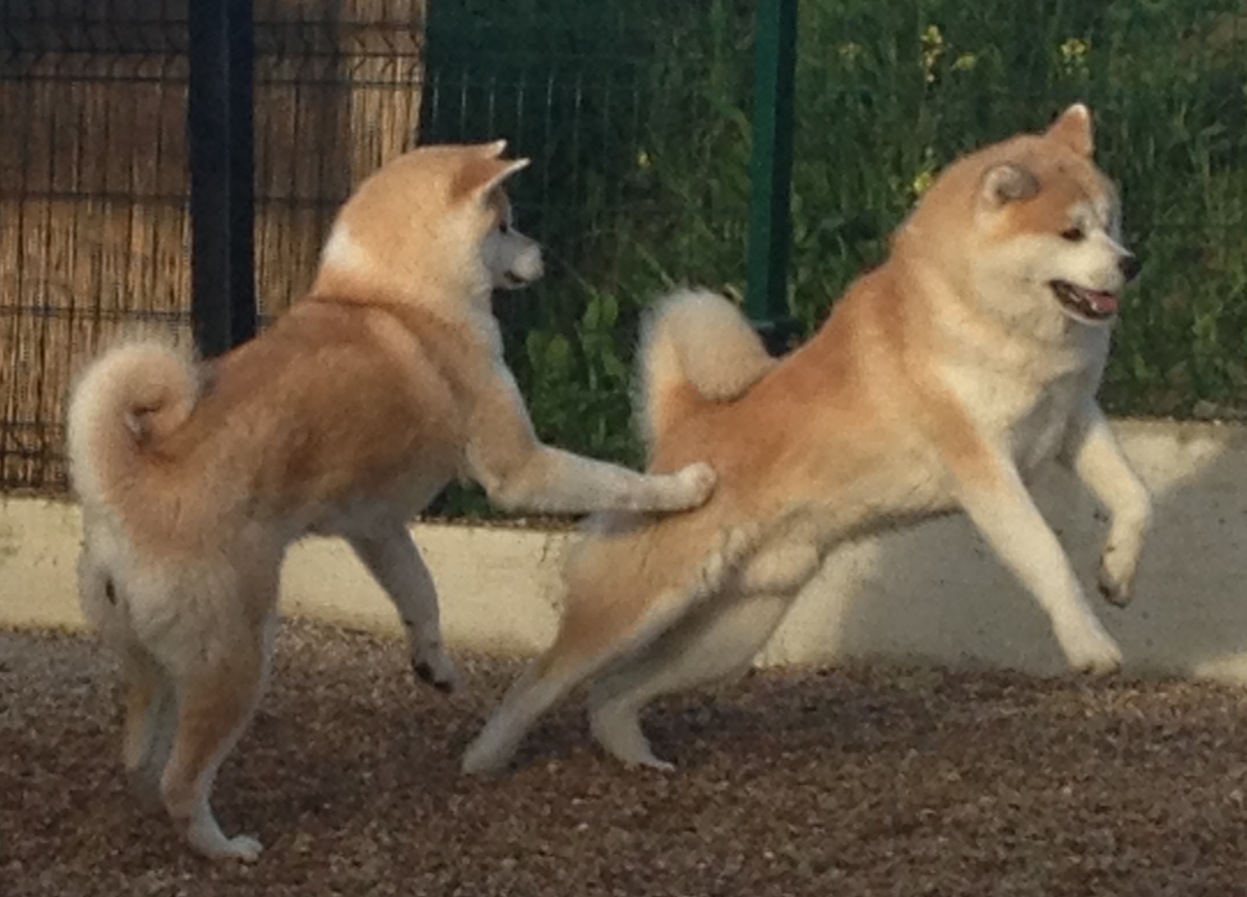 The Future!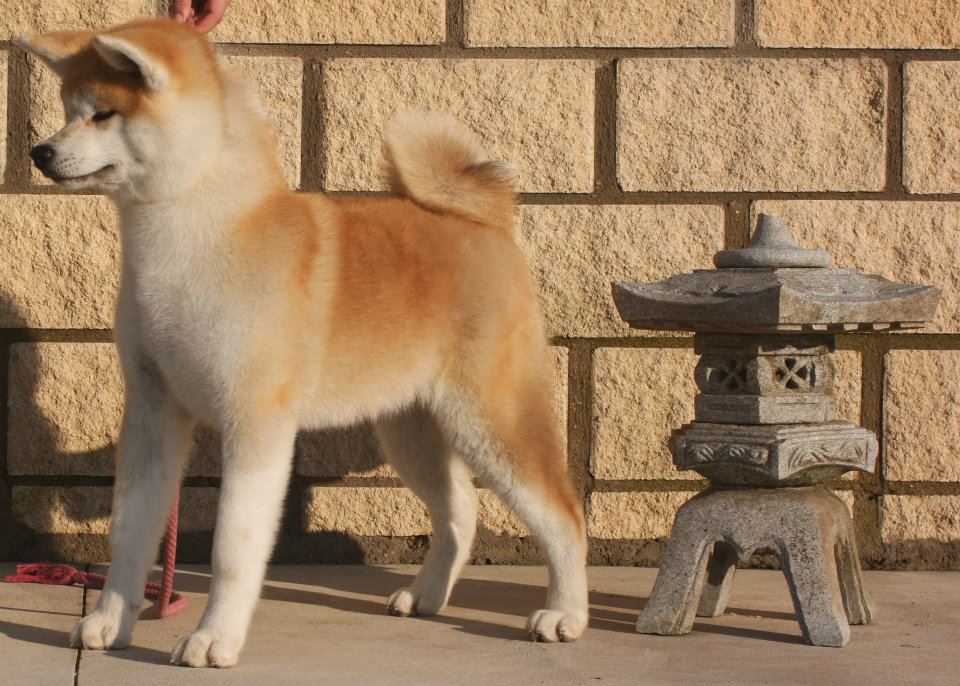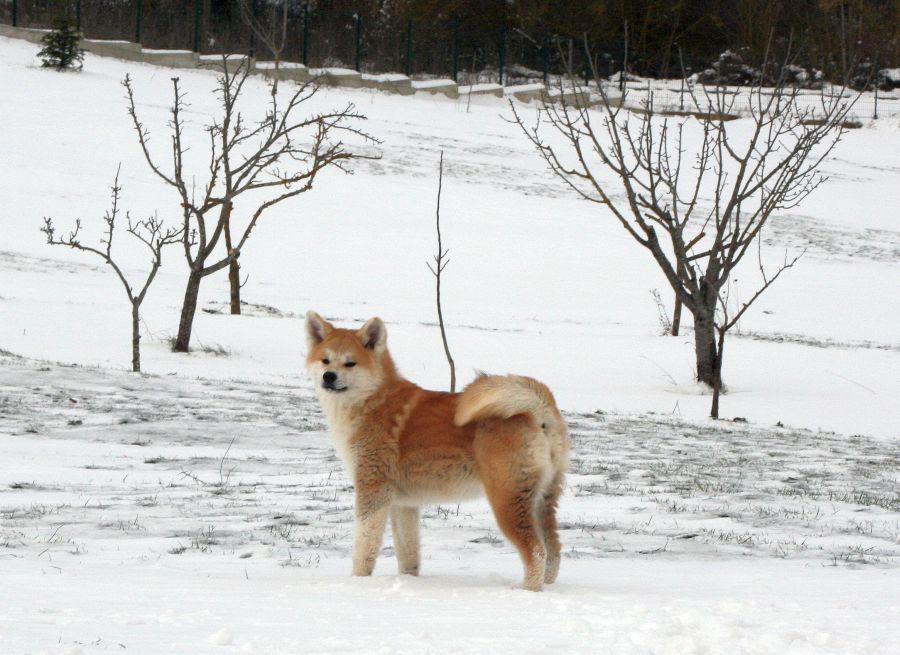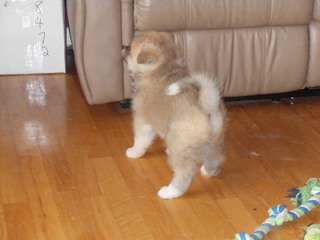 Just arrived in Canada-time to relax and recuperate!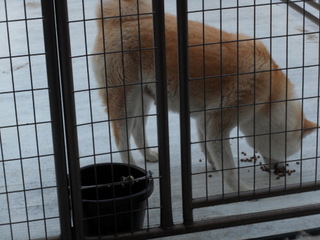 Shunyou eating and getting a belly with new pups soon to be born
Meet the Babies