At-Chi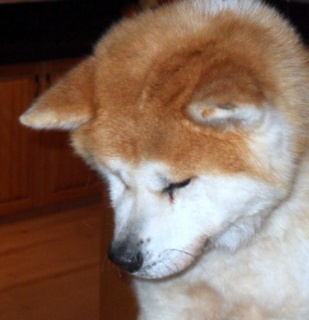 Daiju Go Atsugi Chitose
Akiho # 11-389
OFA Excellent
OFA Eyes Certified
Born 2011 in Japan
Breeder; Kazuaki Oda Kanagawaken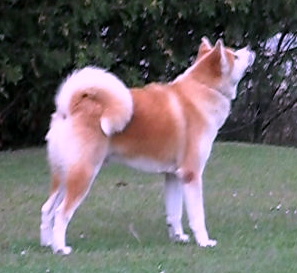 *At-Chi* as we call him is one of the most balanced Akitas I have ever came accross.
He is the soundess mover I have seen here so far.
True front and rear going up and down, his sidegait just floats, actually I call him MUNROE as he seems to be floating on air shocks.
He has an amazing topline.
True deep red especially in new Coat.
Great eyes
Best of all at 27 inches- 68 cm a luxury in our Breed
To top it all just OFA`s Excellent
with perfect elbows
OFA certified also for his Eyes
An Elegant Classy Tall and Handsome Male
Still a teenager at 3, judging by his father`s pictures will grow to be quite a catch.
First puppies born Jan 4th 2014
More photos and videos soon!
Check out his good Pedigree also.
Flew in from Japan to Canada with Mr. Yamaguchi
the exporter--thank you!
Daiju's first litter