About our Kennel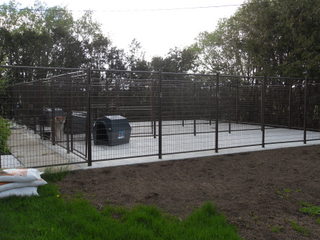 (1985-2005)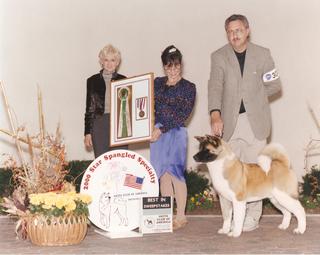 "Putzi" 6 months old BISSP National Specialty
BIS from the Puppy Class in USA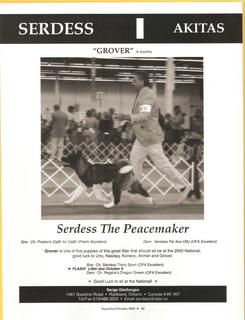 Another young Pup Gracefully Moving!
2012------TO PRESENT........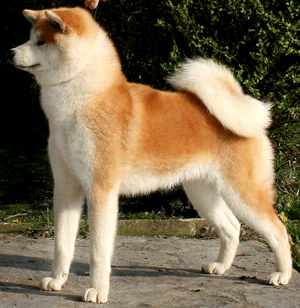 (the dream)
Haruka(female) from Shun'You Kensha (Silvia Exposito)------one word-WOW!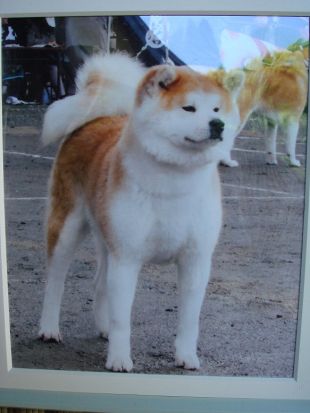 A Special Akita "Momoko" Meiyoshou - Lovely Lady!
The Story.
In 1985 we bought our first American Akita from a reputable Breeder-Judge.
Little did we know we had one of the finest mover.It was destiny I guess.
"Blue" gave us several litters and knowledge in raising puppies.
We then bought great Akitas from the best Breeders, OBJ, Regalia, .....
We quickly learned it was smarter and cheaper to buy outstanding dogs from succesfull Breeders, to study their Pedigrees and find out why they are winning. Join the great ones!
We all want typey dogs--but at the shows they have to move, especially past the breed ring.
It has always been my goal to produce group competitive Akitas that might even get their day once in a while in the Specialty or Best in Show ring.
With the help of great Friends and breeders we accomplished these goals, special Breeders Carol Laubscher, Laurent Gauthier and Ed Wison,BJ Andrew, Adrian Jeskee were great help.
We produced several BIS-BISS-Group Winners.....and owned the Top Producing Bitch in the history of the breed "Matsou De Lauclair" with over 15 Champions in 3 countries.
We also bred the two top breedings (with Matsou) where several brothers won groups,,,,
All in all we had a great time -made great friends and had wonderfull dogs to love and look at (a nice Akita you never get tired of admiring!)
We remained a small kennel and took a break in 2005.
Now at pre-retirement we are facinated with the Akita Inu from Japan.
We are keeping but a handfull of dogs, of superb quality and the goal is to produce outstanding Typey dogs that are sound of mind and movement.
We are preparing the day that the Japanese Akita will be recognized in Canada and the US----and ready for competitive competition also.
Although two different models the Japanese Akitas are all that we had in our American Akitas and more.
As I write this page I am looking out the window at the Kennel and I know I will be looking and looking and looking and looking.................
Join us!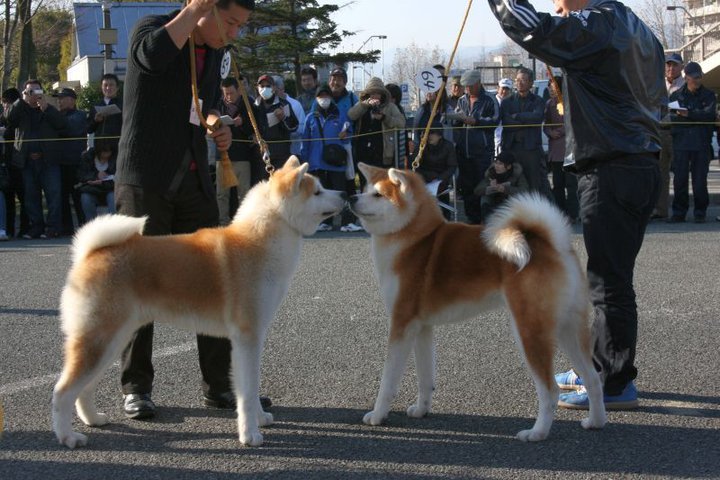 The Real McCoy in Japan!